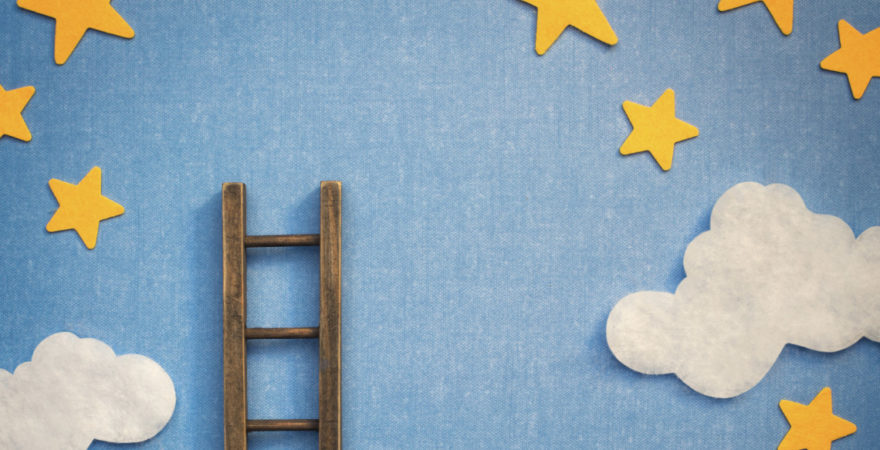 When I was raising my daughters, I often told them to reach for the stars. When they were little, it was just a way to get them to raise their hands so I could clean a highchair tray or wipe a face without sticky little fingers getting in the way. As they grew, it became a more metaphorical phrase, encouraging them to reach for and realize their dreams, to never stop striving for excellence.
Now it's time for hospitals to reach for the stars.
Earlier this month we talked about the revisions to CMS's star rating system for long-term care facilities. Star ratings have long been a quick and easy way to ascertain value, likability, and palatability. We check star ratings before seeing a movie, eating at a new restaurant, or even clicking "Add to Cart" on Amazon. So it makes sense that we might want to choose our healthcare services using the same familiar rating system.
Healthcare consumers can already look at hospital outcomes and ratings on CMS's Hospital Compare website, where results are reported in percentages for the facility, overall state averages, and overall national averages. Adding the familiar five-star rating, however, would make it even easier for consumers to use the information on the website and spot excellence at a glance. So in April 2015, CMS will add five-star HCAHPS Star Ratings to the website.1
What Will Be Rated?
Currently, there are 11 publicly reported HCAHPS measures. CMS will apply star ratings to each of those 11 categories, plus a new HCAHPS Summary Star Rating—which is the average of all the Star Ratings of the HCAHPS measures—for a total of 12 HCAHPS Star Ratings. Stars are also rounded up or down to the nearest whole star as appropriate; no half-stars are awarded. The HCAHPS measures that will receive star ratings are:
HCAHPS Composite Measures
Communication with Nurses
Communication with Doctors
Responsiveness of Hospital Staff
Pain Management
Communication about Medicines
Discharge Information
Care Transition
HCAHPS Individual Items
Cleanliness of Hospital Environment
Quietness of Hospital Environment
HCAHPS Global Items
Overall Hospital Rating
Recommend the Hospital
How is the Summary Star Rating Calculated?
CMS is calculating the HCAHPS Summary Star Rating from the following components based on indicators that they believe are valid and useful for consumers, and components that consumers have indicated are important for their decision-making process.2 Here's how they will arrive at the Summary Star Rating: Add the 7 Star Ratings from the HCAHPS Composite Measures to the unrounded average Star Rating of the 2 HCAHPS Individuals Items and the unrounded average Star Rating of the 2 HCAHPS Global Items, and divide that all by 9. That total will then be rounded to the nearest star level, resulting in the HCAHPS Summary Star Rating.1
Your hospital should have a sneak peek at your stars in a December 2014 Preview Report. These were only "dry run" reports, and none of those results were publicly reported. Star ratings will also not affect the Value-Based Purchasing payments
So What Do I Do with My Star Rating?
If these Star Ratings are not replacing the current HCAHPS information on the Hospital Compare website, nor are they used in calculating your value-based purchasing payments, how and why should you use them?
March 30, 2020
Categories: